While the interior of your commercial property is important to maintain, the exterior is just as crucial as it provides all your clients with a first impression, which can positively lead them indoors or deter them from entering the building at all.
With the GCBS Group, we can bring the exterior of your property to new heights, enhancing its beauty and overall appeal to those who enter. With our large crew of trained professionals, we can enhance and maintain every detail on the exterior of your property.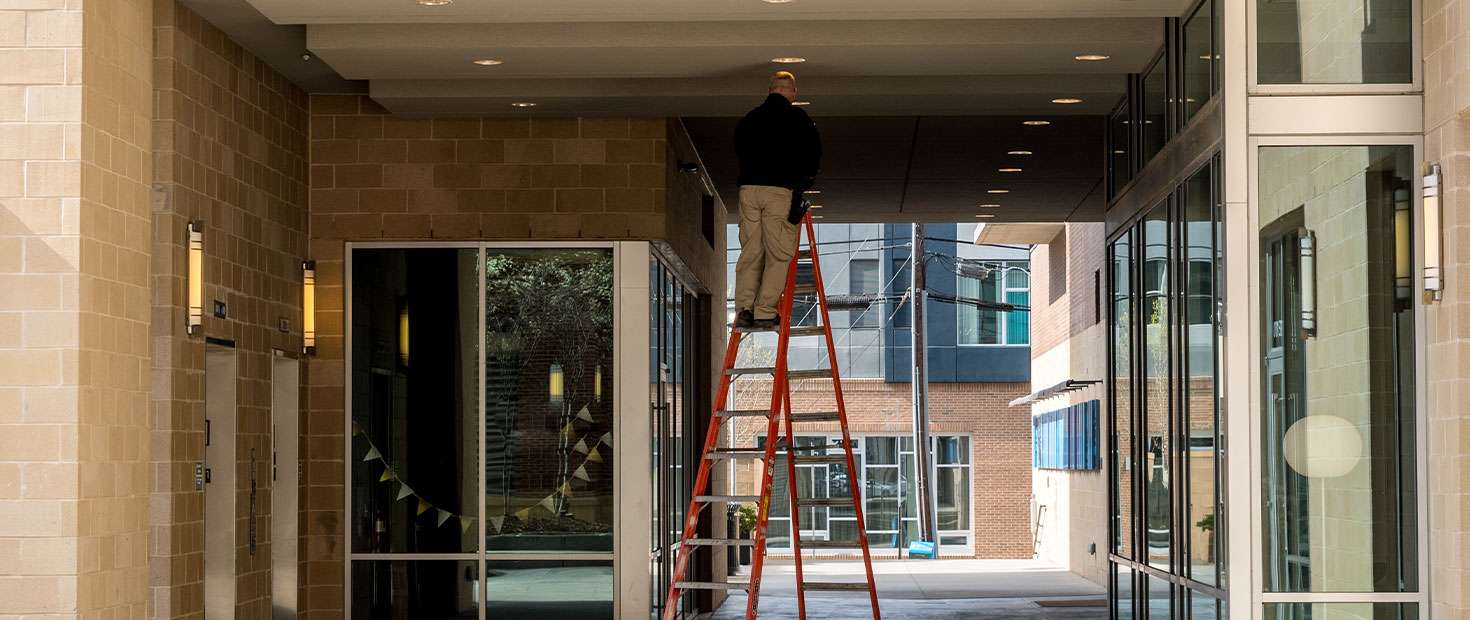 What We offer for Exterior Services
Pressure Washing

Parking lot services

Gas Line Painting
Power Sweeping
Roof Inspection

Exterior Painting

Catch Basins
Caulking
All of Your Commercial Building Repair and Maintenance Needs Under One Roof
Pressure Washing
With our crew we are able to enhance many areas of your property with pressure washing. With our tools we can tackle large jobs in a timely fashion. Conventional cleaning methods would require a lot of time and energy, but we can bring new life to your space, quickly and efficiently. Not only do our pressure washing services save on time, but it also immediately boosts your curb appeal while offering environmentally friendly benefits.
Parking Lot Services 
Often customers are attracted to a business that is well kept with pride of ownership. Our parking lot services ensure your property is safe, and accessible to customers while offering curb appeal and an attractive appearance at the same time. Parking lots that are overrun with potholes, cracks, ice, and other damage are unsafe and can eventually have a large price tag to fix. With our services, your employees and customers will feel safe and welcomed.
Roof Inspections
Your roof is an umbrella for your business, acting as a solid barrier between one of your most important assets and many things that can cause damage. With our roof inspection services, our crew can find hidden problems. While your roof may appear to be in good condition, our inspections often reveal small issues, catching them before they need massive repair. A damaged or cracked shingle may seem insignificant, but it often leads to costly repairs and future problems.
Exterior Painting
Whether it is the interior or exterior of your property, paint is a great investment as it can instantly make your building look new, up to date, and revamped. Our team of trained painters can increase the value of your property. A fresh coat of exterior paint can also protect your building from natural elements, keep bugs at bay and can also give your siding a longer life span.