Top 6 benefits of commercial carpet cleaning in Toronto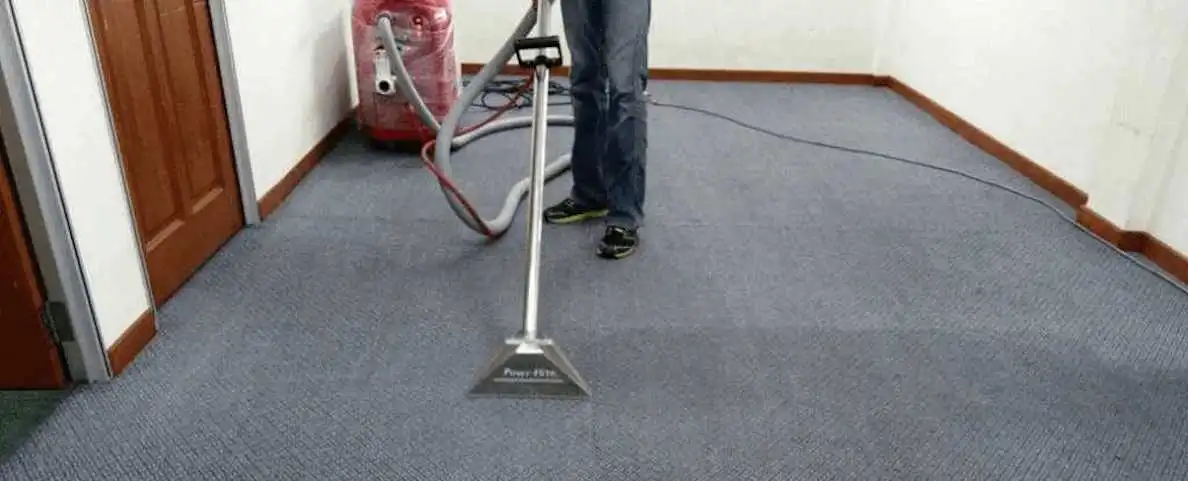 7 Benefits Of Commercial Carpet Cleaning In Toronto
Carpets make any property feel cosier, welcoming and upscale. Unfortunately, this look and feel comes at a price. It is a common misconception among building owners that vacuuming is adequate to remove debris and grime from their carpets. Lack of care and attention for several issue areas causes an accumulation of waste and toxins that can cause allergies and asthma.
Without utilizing services like commercial carpet cleaning in Toronto, toxins and impurities can get embedded in the carpet; germs can spread and attract allergens, subjecting you and your family to health risks. Regular commercial carpet cleaning in Toronto may be necessary for a commercial property's visitors and guests. Additionally, it could be essential if there are toddlers, pets, or elderly residents involved.
Hence, the following reasons why commercial carpet cleaning in Toronto is necessary for your building.
1. Extends the Life of Your Carpet
Employing a commercial carpet cleaning service in Toronto has the critical benefit of extending the lifespan of your carpet. As dirt, dust, allergens, and other debris gather over time on a rug, the fibres may eventually break and deteriorate. Removing this accumulated dirt and grime will help the carpet live longer because dirt and other materials are more likely to attach to a dirty rug than a clean carpet.
Commercial carpet cleaning in Toronto frequently uses hot water extraction to effectively remove dirt from the carpet's deepest fibres and leave it clean. Regular vacuuming also helps prevent the accumulation of land in the carpets in between cleanings.
2. Removes Trapped Dirt
A dirty carpet will trap various contaminants, including pet hair, lead, bug allergens, particle pollution, everyday dust, and grime deep within the fibres. These particles may combine with toxic substances in the air and become stuck in the carpet. Regular activities cause these dangerous gases to escape from the carpets. For instance, vacuuming and walking on the rug contribute to indoor air pollution.
Commercial carpet cleaning in Toronto can efficiently remove dangerous bacteria from your carpets during the cleaning process because they utilise specially formulated cleaning agents and powerful vacuums to remove those that are deeply ingrained in carpet fibres efficiently.
3. Eliminate Stubborn Carpet Stains
Stubborn carpet stains are almost impossible to remove at commercial proprties. The ability of commercial carpet cleaning in Toronto to remove even the toughest stains without causing any surface damage is one of the most important advantages of hiring them. Pet messes, mud, filth, and colours like coffee, ink, or wine are challenging to get out of the carpet.
However, the professionals use effective solutions, modern techniques, and cutting-edge equipment to clean the carpets thoroughly. You won't need to be worried about those unattractive stains once they've cleaned your carpets. Commercial carpet cleaning in Toronto is aware that different carpet types require other cleaning methods. You shouldn't experiment on your expensive carpets. Otherwise, you risk receiving a product that is flawed or damaged.
4. Costly Tools are not Required.
To effectively clean your carpets, you need specialised equipment and the appropriate materials. Due to their high cost, most people don't own these products. These tools, such as commercial-grade vacuum cleaners, carpet shampooers, pre-sprayers, steamers with brushes and hoses, shampoo tanks, defoamers, etc., are too expensive for you to purchase.
Hiring commercial carpet cleaning in Toronto will save you this money and ensure your carpet looks as good as new. They possess the most modern tools available for thoroughly cleaning carpets. These cleaners are popular because they offer good value for the money.
5. Get rid of Odors
The carpet can accumulate odours that can change the aroma of your entire building. Because of the smells, you want guests to stay in your house after entering. It is where commercial carpet cleaning in Toronto can help.
Repeated vacuuming to get rid of the smell might not work. Scents and aromas embedded into the carpet's base are nearly impossible to remove with a standard vacuum cleaner. These odours require a Toronto business carpet cleaning to locate and eliminate.
6. Healthier Environment
 A spotless carpet will help to create a germ-free, hygienic environment.
You can bring on respiratory, asthma, and other health problems by inhaling dust and pollen caught in carpet fibres. After eliminating these allergens, a commercial carpet cleaning in Toronto uses hot water to sterilise the carpet's surface, making them no longer a health hazard.
7. Simple and Quick
Whenever you opt to clean the carpet yourself, you must consider several issues, including the cleaning agent used, the technique used, and the equipment used. Sincerely, the apparatus is pricy, large, and weighty.
The outcomes of DIY carpet cleaning will always be better than those of a professional carpet cleaner. The work would be much simpler if you hire a commercial carpet cleaner in Toronto.
You can arrange a cleaning as per your preferences and schedule. Once the cleaning is complete, we will pick up your carpet and deliver it to your door, making scheduling a commercial carpet cleaning in Toronto even easier.
Key Takeaways
Commercial carpet cleaning in Toronto removes clay, mud and dust from your carpets. You'll value the time you save and the improved appearance and elimination of unpleasant carpet odours. Enhancing the ambience in your building by having clean carpets can benefit your family's overall health and safety. An expert in removing difficult stains from carpets and equipped with the right cleaning supplies is a commercial carpet cleaning company in Toronto.
The GCBS Group is equipped to handle the carpets in your house and return them to their former splendour. We've been cleaning businesses' carpets for over 50 years. Request a free estimate from us right away!
0 Comment
Leave A Comment