8 Benefits of Commercial Building Services In Toronto to Transform Your Building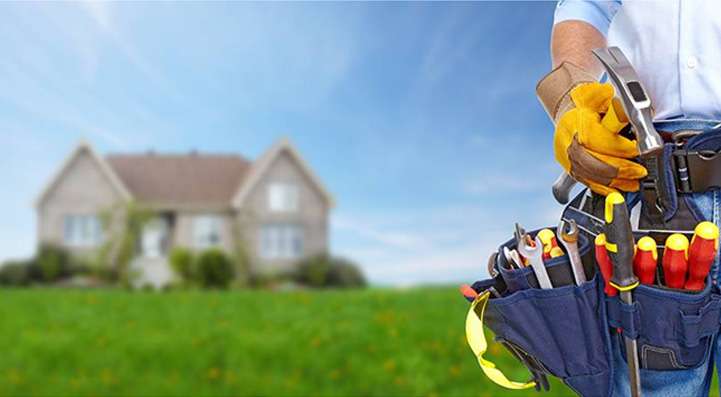 Every commercial building has exceptional standards, including hotels, hospitals, office skyscrapers, and airports. Commercial building services in Toronto cover commercial structures' planning, design, and construction. It also includes the care and maintenance of these structures after they have been constructed.
This post will outline the various services that fall under the category of commercial building services and how to shortlist the best commercial building maintenance services in Toronto to keep your property in top shape.
Commercial Building Services In Toronto
If you are a building manager in Toronto, you're in luck since there are many commercial building maintenance companies in Toronto that can take care of all aspects of property maintenance, from installation to cleaning and repairs. However, picking one that offers an entire suite of one-stop-shop services is absolutely critical. That's why we're here to help you with the following 8 core benefits of commercial building services in Toronto you can leverage today to transform your building.
1. Drywall Installation and Repair
One of the most important parts of your building's interior is the drywall. Not only does it protect the ducts, wirings, etc., but it also plays a major part in the look and feels of the property. Therefore, a cracked or damaged drywall not only looks unprofessional but can also serve as a conduit for insects and rodents in and out of the property.
Therefore, companies providing the best commercial building services in Toronto offer professional drywall installation and repair solutions as they understand the importance of this piece of interior.
2. Exterior caulking 
Next, top companies offering commercial building repair services understand how important it is to maintain an exterior free of leaky seals and gaps. Focusing on caulking and sealant services is crucial. The structure will become a mess of infections, mold, and mildew without a good exterior caulking service.
Additionally, defects in the building envelope, and the waterproof sealant on the exterior, result in more significant energy expenditures and weaken the integrity of the building materials.
3. Removing graffiti
Graffiti reduces the value of your building and casts an unprofessional shadow on your maintenance regime. One of the most effective methods for removing graffiti, dirt, and mildew that commercial building services in Toronto use is pressure washing. The majority of conventional cleaning methods, usually advertised as DIY in self-help videos, are not fully effective and just end up using more time and money.
Hiring a reputed commercial building maintenance company in Toronto is your best bet when it comes to completely removing unwanted graffiti from your premises.
4. Exterior painting
After 1 to 2 years, the walls require a fresh layer of whitewashing or color washing. It is mainly determined by the building's climatic exposure and other environmental factors.
Companies offering the best commercial building services in Toronto have a dedicated team of exterior painters who can give your property's exterior a fresh new look and protect it from bugs with a professionally-applied coat of paint.
5. Floor Installation and strip-wax cleaning
One of the most important visually appealing parts of any building's interior is its flooring. Commercial building repair services in Toronto not only install flooring with no gaps between the various panels but also ensure that all designs on various tiles line up perfectly.
Moreover, cleaning existing floors and waxing them to a like-new shine using strip and wax techniques is a service offered only by the best commercial building services in Toronto. 
6. Commercial Carpet Cleaning
Keeping the carpet clean and well-maintained can work wonders for your building. Many offices and commercial spaces have carpeting or area rugs. Since untidy carpeting can make a building appear soiled or messy, commercial building services in Toronto will help to improve the building's overall appeal.
Commercial building maintenance services in Toronto will assist in keeping your carpet clean and maintained, improving not only the appearance of your carpet but also the appearance of your office as a whole, leaving a better impression on your visitors, clients, and staff.
7. Commercial pressure washing 
Commercial pressure washing can work wonders for your property's look and curb appeal as it cleans the entire exterior, especially the sidewalk and path in front of a building, eliminating visible gum and trash stains from frequently used public places.
Additionally, heavily-used areas like loading docks, trash cans, parking lots, fences, etc. can all benefit from commercial pressure washing as they bring out the real stone/brick color, enhancing the building's appearance.
8. Roof Inspection
Your roof is a strong shield between one of your most valuable assets and numerous potential hazards, acting as an umbrella for your building. Our team identifies concealed issues with the use of our roof inspection services.
Although your roof might seem fine, our inspections frequently uncover minor problems, spotting them before they require expensive repair. Although a damaged or cracked shingle might appear inconsequential, it often results in costly repairs and further issues down the line if not tackled early on. 
Companies offering the best commercial building services in Toronto have professionally-trained and experienced staff that can spot these minor imperfections during roofing inspections to save you trouble later on.
Key takeaways
Commercial building services in Toronto make a building a functional space for residents by providing everything that makes it safe, dependable, and comfortable. These services provide building owners/managers with a one-window solution to all their interior and exterior building maintenance needs.
If you are looking for the best commercial building services in Toronto for your property, do consider GCBS Group.
GCBS Group features an experienced management and dedicated, professional workforce that can handle all interior and exterior building maintenance tasks from installation, repair, inspections, cleaning, and much more. Contact us today for a free quote!
0 Comment
Leave A Comment